Corporate Governance
created for the market, by the market
Operating as a market infrastructure and designated by the Eurosystem, European DataWarehouse aims to increase transparency and restore confidence in the ABS market. The company became fully operational in January 2013 and is funded and owned by a mix of 16 market participants including large corporations, professional organisations, and banks. The company operates as a utility to respond to the need for improved transparency to investors and other market participants in Asset-Backed Securities (ABS).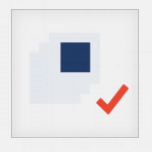 Shareholder Meeting
16 shareholders
Supervisory Board
The Supervisory Board currently consists of 15 members and is responsible for strategy and monitoring EDW's operation as a market initiative.
Pricing Comittee
The Pricing Committee currently consists of 9 members from the ABS industry and is responsible for setting the fee structure for EDW clients. The fees are set in line with EDW's utility approach.
Chairman
Professor José Manuel González-Páramo
EDW Management
CEO: Dr. Christian Thun
CFO: Sascha Schimpfermann
CTO: Gopala Krishnan Sankaran