European DataWarehouse Collaborates With the Regola Di Selva And Pescul Di Cadore To Restore A Devastated Forest
European DataWarehouse (EDW) is pleased to announce that it has donated funds for the restoration of a forest in the Dolomites as part of its commitment to social and environmental causes. The generous donation from EDW funded the restoration of a forest and popular hiking paths which were destroyed by storm Vaia.
La Magnifica Regola of Selva and Pescul di Cadore completed the project thanks to Aristide Bonifacio who introduced the cause to European DataWarehouse. La Regola is an long-standing non-profit institution which is recognised by the Italian State and manages the community assets, thereby preserving the local culture and tradition.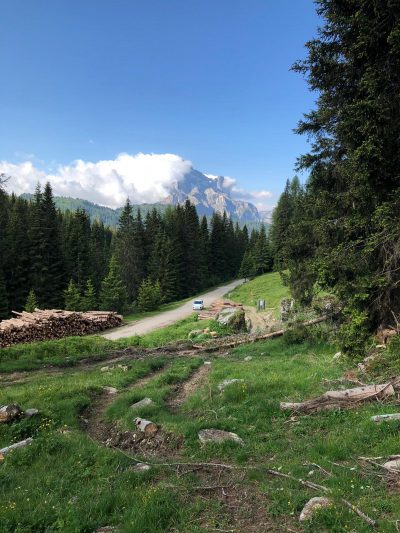 La Magnifica Regola follows a purely ecological philosophy of restoring the forest, ensuring that it regenerates naturally.
The now restored Mondeval woodland area was completely devastated by a storm in 2018. In addition to clearing fallen trees and restoring trails, a bench and a series of inscriptions have been also added to explain its historical value.
One plaque explains a legend of the area. In the forest there is a massive flat boulder, and according to the legend, the stone fell from the mountain above miraculously without damaging things or people. From that moment onwards, inhabitants attributed magical properties to the stone, due to its peculiar shape, colour and composition.
The wooded area also contains mountain huts and the picnic areas which provide job opportunities to local residents.
In addition to donating funds for forest restoration, European DataWarehouse has also pledged to plant a tree for every deal created on its platform. EDW is dedicated to environmental causes which align with the European Green Deal and its objective to achieve the climate change mitigation needed by 2030.
To learn more about European DaraWarehouse's EGS efforts and policies, click here.