EDW Adjusted Database (Beta) Report
European DataWarehouse (EDW) offers a beta version of its amended ECB database clone, containing data from Q1 2013 to Q1 2022, for RMBS, SME, Auto, Consumer Loans, Leases, and Credit Cards.
The Adjusted Database is aimed at improved data usability, saving time, and providing enhanced decision-making power. This Adjusted Database is based on a copy of EDW's 'ECB Database' in which:
incorrect data which cannot be rectified is excluded
correctable data is corrected
relevant data that can be improved is enhanced.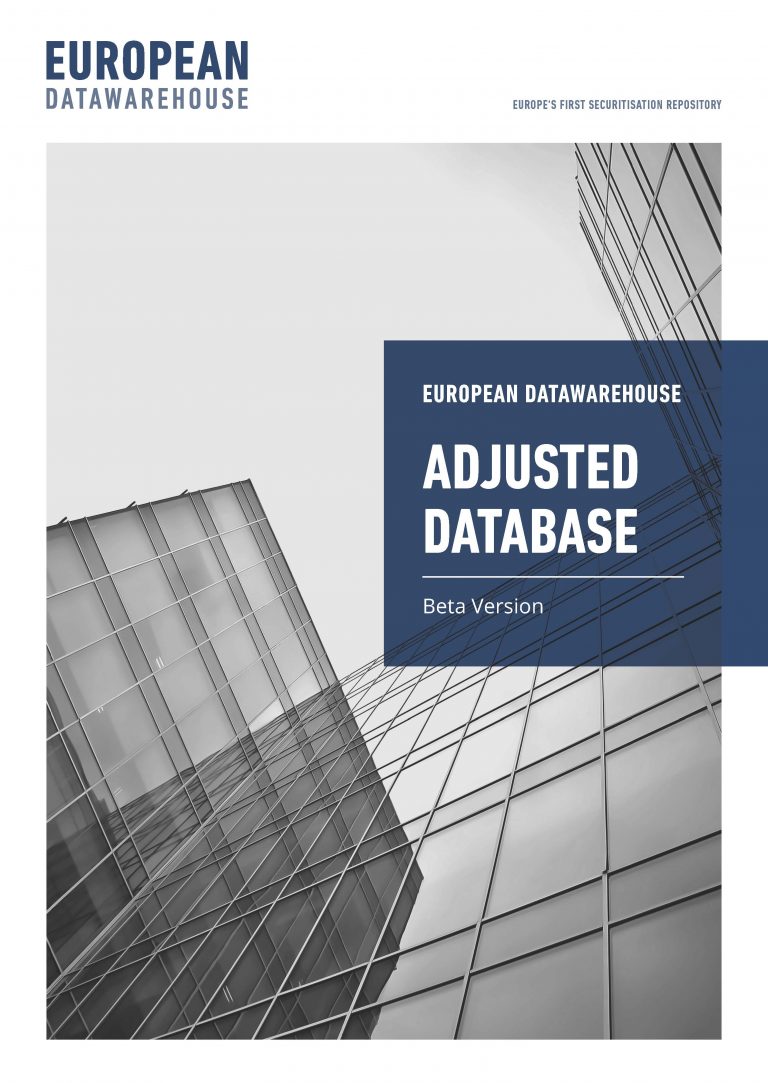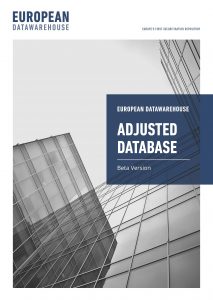 Since 2013, data quality in EDW's ECB database has substantially improved, and most of the errors identified have been corrected.
Corrections, however, only affect the subsequent uploads and the identified errors tend to remain in the database. We have therefore produced an improved version of the original ECB database, EDW's Adjusted Database, in which some of the most visible data quality issues have been addressed. As of 30 May 2022, EDW's Adjusted Database covers the periods Q1 2013 to Q1 2022.
EDW has created an in-depth report, explaining the scope of the Adjusted Database. In particular, it highlights that:
Some deals are excluded:
Dummy and non-public deals
Data uploads containing unredeemable errors in key fields
The first upload for a deal, when two are available in the same month
Sanity checks have been applied at the field level:
When a field only tolerates a limited set of entries, other entries are replaced with NULL unless a specific correction is feasible
Dummy values and clearly incorrect values are replaced with NULL.
Amendments have been made at the EDCODE + field + PCD level:
Errors systematically affecting all entries in a specific EDCODE + field + date are rectified
When a field is incorrectly populated and cannot be amended, it is replaced with NULL.
Data has been improved in some cases:
In cases where the 'loan originator' fields were populated with a number instead of a name, we populate them with an actual name where possible.
A field to identify quarterly submissions, field 'QTR', is included.
Some key errors have not yet been addressed:
Inconsistencies in the reporting of defaults are not addressed. When loan identifiers are, however, stable over time, it is possible to reconstitute a list of defaulted loans and calculate recoveries (we explain how).
Loan identifiers which have been changed, even though they should not have been, are not amended (we explain what can be done).
To download a full copy of the report, please click below to register for access.
For further information about accessing EDW's Adjusted Database or its overall Securitisation Repository platform, please email enquiries@eurodw.eu. Furthermore, if you have conducted research with our ABS data and would like it to be featured on our website, get in touch.