Venice – New Hot Spot for Holidays of a Different Kind
Built upon a lagoon 1600 years ago in the Veneto region of Italy, the historical city of Venice is among Europe's top tourist hot spots.
Increasing living costs have over the years, however, led to a decrease in the city's resident population and an increase in the concentration of properties for rent.
Now, with the impact of the pandemic on tourism greatly affecting economic activity in the city, European DataWarehouse research shows that Venice is experiencing an increase in holidays of a different kind.
Compared to other nearby cities in the region, the percentage of payment holidays in Venice is the highest, at 21%. Forty kilometers away in Padova, with its more diversified economy, the proportion of payment holidays is significantly lower at 12%.
These percentages represent the portion of loans that were active before March 2020 and have since triggered one of 3 flags that could imply a payment holiday:
Extended maturity date
Increased loan balance
Decreased expected monthly payment due (>50%)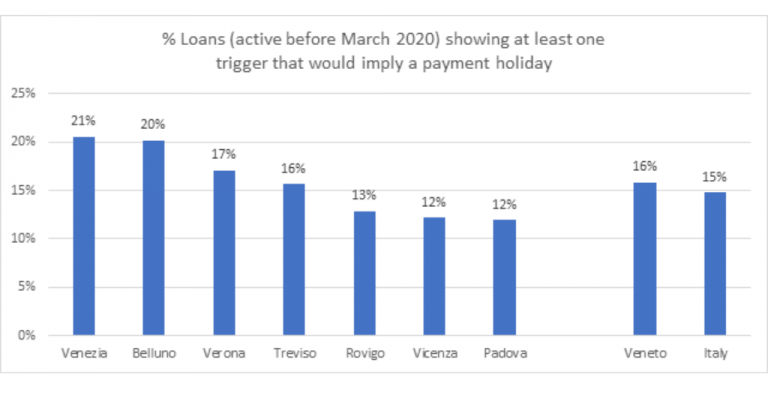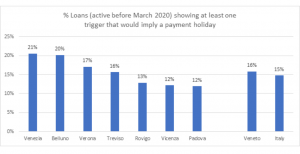 In comparison to the rest of Italy, the proportion of implied payment holidays in the Veneto region as a whole is 1% higher than the country average of 15%.
For more detailed statistics about payment holiday trends in and around Italy, please refer to our RMBS COVID Tracker. You can also register for our upcoming Spring Research Update Webinar on 6 May at 16:00 CEST for more insights.